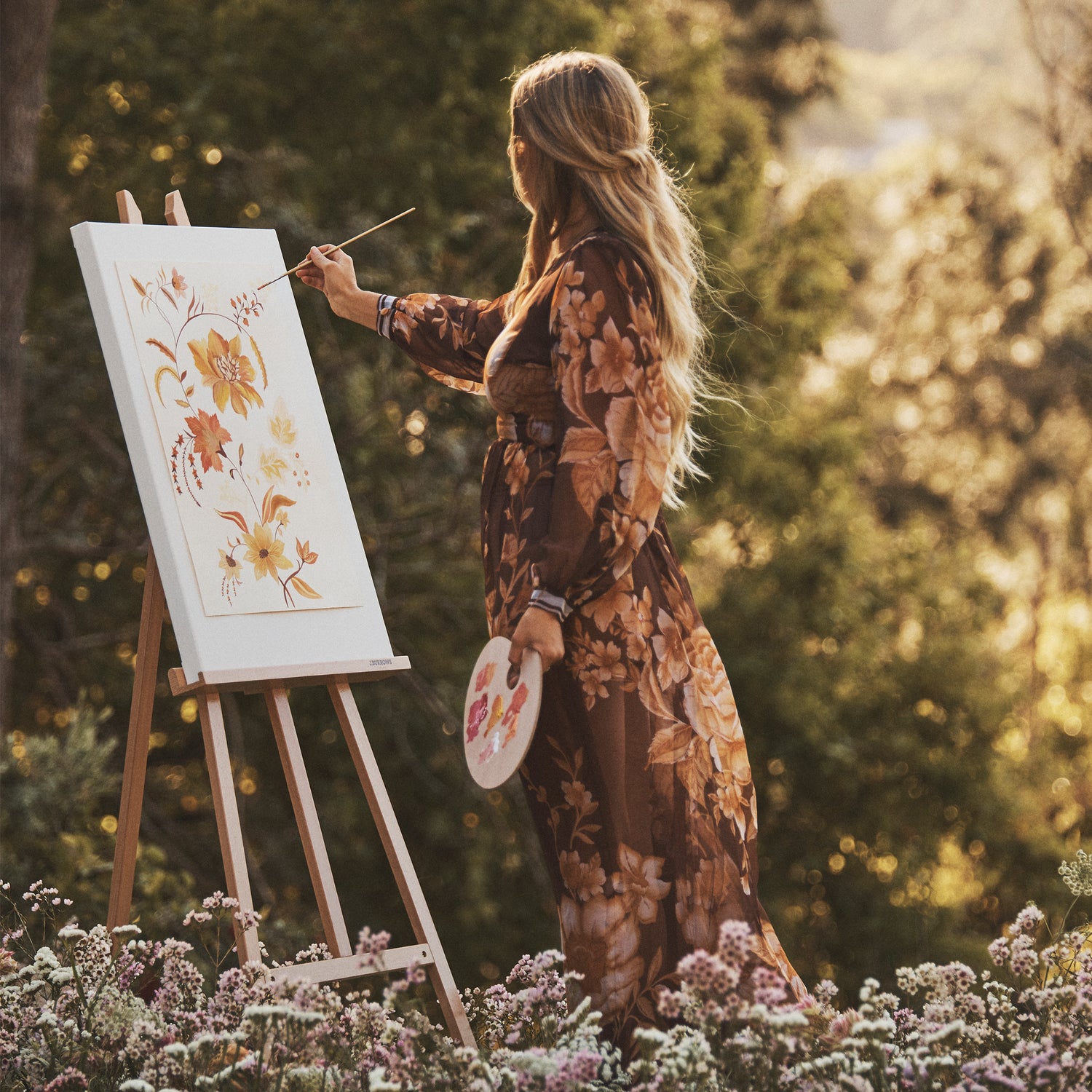 We create thoughtfully crafted, premium picnic essentials.
We seek to surround ourselves in nature, beauty and tranquillity. Mornings drenched in golden light. The campfire's bright sparks glittering through the dark of night. First blooms and full moons.
 We're inspired by a nomadic lifestyle. Our love of nature has taken us to all corners of the earth. We collect trinkets, tales, friendships, art and inspiration wherever we wander– and it's this philosophy that's the heart and soul of Wandering Folk.
Wander often, wander wide. Wandering Folk is a way of life.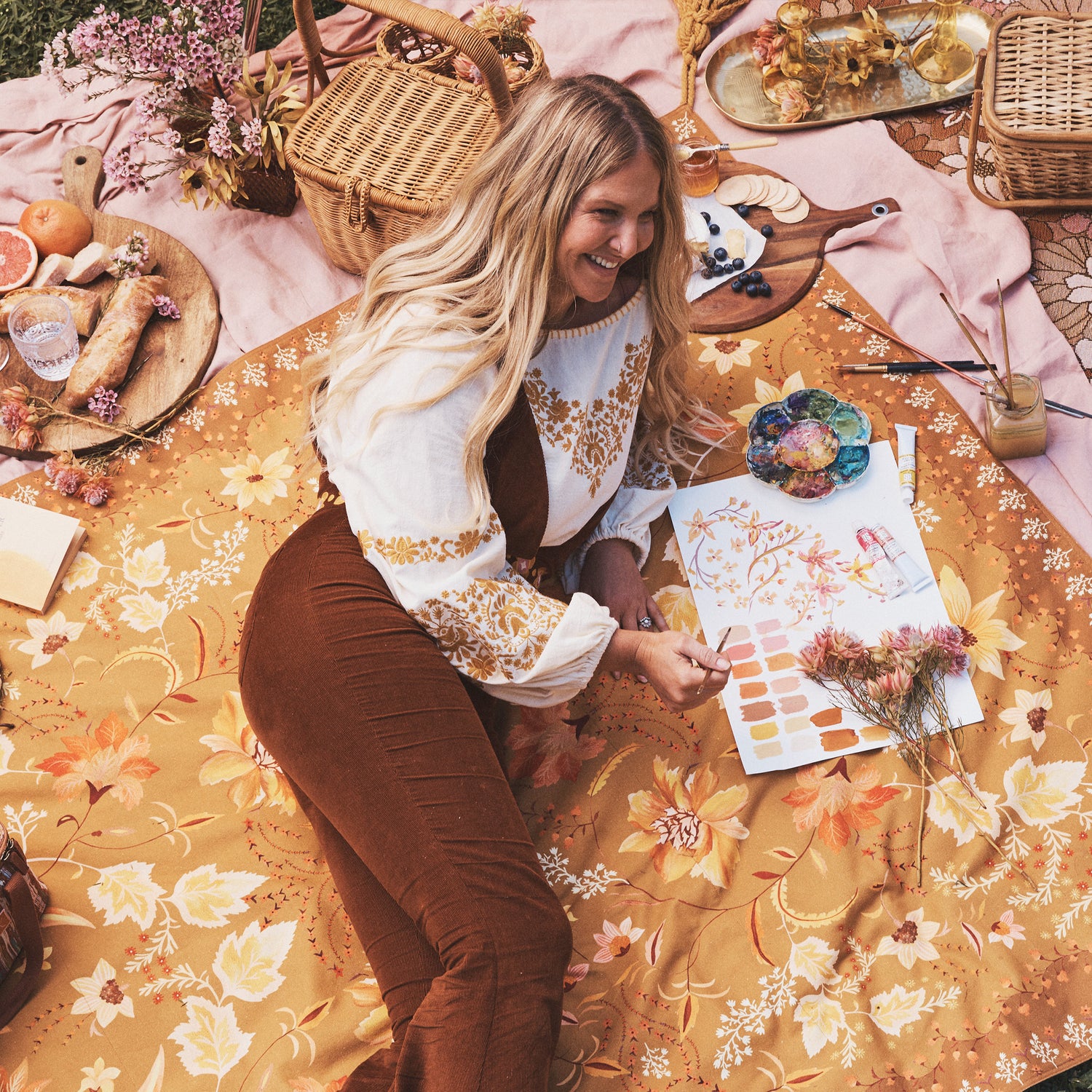 Where it all began...
After a rainy camping trip in 2014, Sharnee came up with the idea of a picnic rug that had you sitting pretty and kept you dry, too. So she set about sourcing the highest quality materials and swapped the plain old plaid for her distinctive hand-drawn vintage florals.
The result was the Wandering Folk picnic rug – a dreamy and durable piece of art that travels with you, wherever you roam. Since then, we've expanded to create a range of premium picnic essentials, for picture-perfect picnics and adventures.
Before Sharnee began the journey of Wandering Folk she studied a Bachelor of Arts in Textile Design at RMIT Melbourne back in 2011. Having worked with many well known Australian fashion labels since as a freelance designer, creating one of a kind artworks that you may recognise or even have in your own wardrobe, bedroom or kitchen.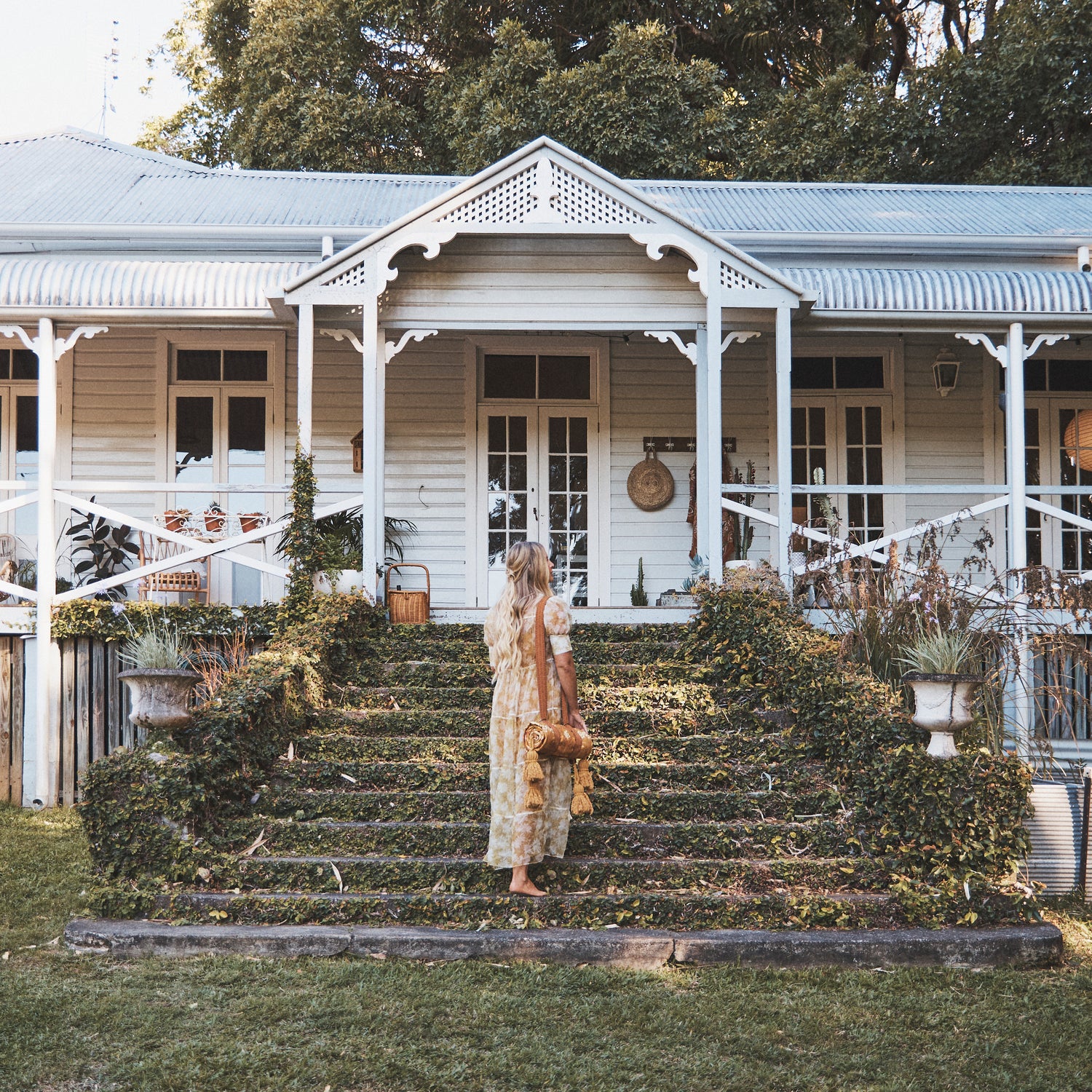 The process...
The print design process begins with collecting inspiration from eras gone by, art movements, nature and vintage prints. Most of the time Sharnee has already seen something that has caught her eye for a print so she just develops and researches this further to create more of a story around the print before beginning. Next she creates a mood board with all the ideas to bring the theme together so it has a clear vision. From there Sharnee works her magic to bring it to life through her hand painted design.
Sharnee loves to share her creations with the team for their feedback, and once the designs are locked in she'll work closely with our suppliers to bring you the products you know and love!
We hope you enjoy and cherish your hand crafted piece of art.
The team
From small beginnings operating as a one woman show, the Wandering Folk team have expanded to a close knit group of creatives and wanderers, bringing you a wide range of picnic accessories and inspiration.
We acknowledge that we work and live on the unceded lands of the Arakwal, Widjabal and Minjungbal peoples of the Bundjalung Nation. We pay respect to country; to elders, past present and emerging.
Sharnee

Arthur

Marley

Amy

Siobhan

Frosine